RAÚL HIDALGO
// contacto // cv
ˈfʌŋ·ɡəS
Serie de 7 obras + 4 P.A. que incluyen: Cuaderno de campo (caja con 49 fotografías e impresiones), Mapa/Mesóstico,
Película (super8 transferido a digital, 3 min. 16 seg.), LP (28 min.) y 2 fotografías.
Con la Ayuda para la investigación, creación y producción artística del Ministerio de Cultura y Deporte (Gobierno de España)
Este proyecto se desarrolla entorno a la investigación/creación sobre el reino Fungi en el contexto de la Serranía de Cuenca.
A partir de mi interés por la naturaleza, lo contextual y lo efímero recurro a la ciencia y la ficción, la arqueología y la micología,
la performance y la creación de situación, que me lleven a colaborar con agentes humanos y no-humanos de diversos campos, y
cuestionen los límites de los sistemas culturales y tecnológicos.

//
Series of 7 works + 4 A.P., composed of field books (box with 49 photographs and prints), Map/Mesostic, Film (super8 transferred
to digital, 3 min. 16 sec.), LP (28 min.) and 2 photographs.
This project is developed around research on the Fungi kingdom in the context of the Serranía de Cuenca. Taking as point of departure
the natural environment, the contextual and ephemeral, Raúl Hidalgo turns to science and fiction, archeology and mycology, performance
and the creation of situations, which lead him to collaborate with human and non-human agents from various fields and question the limits
of cultural and technological systems.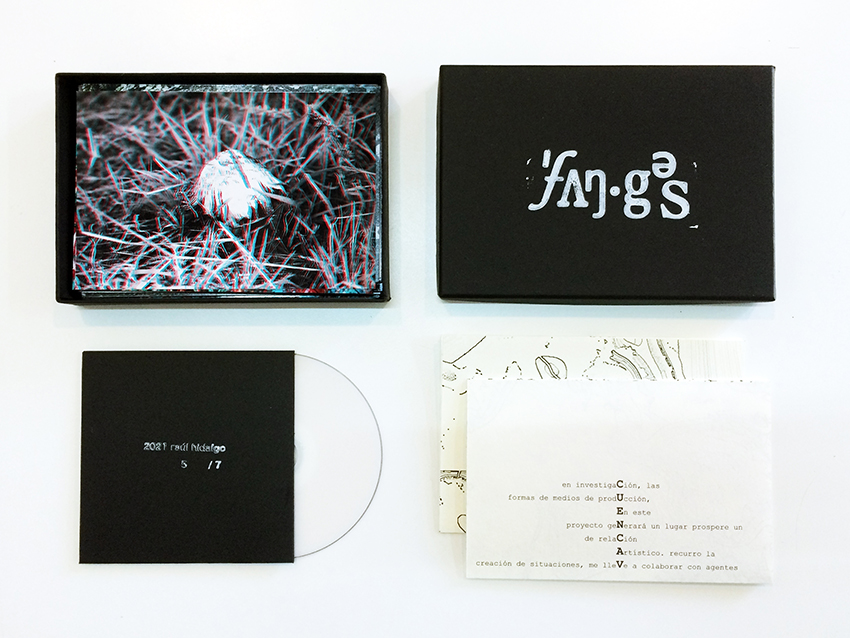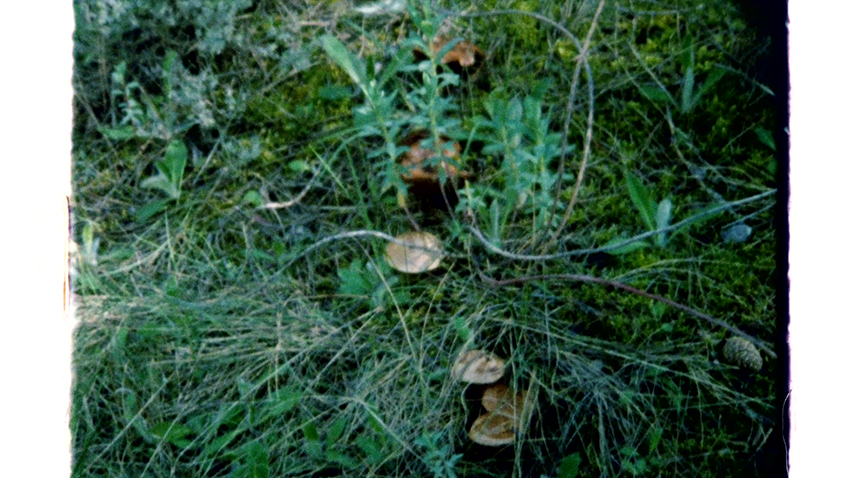 esperando a que escampe